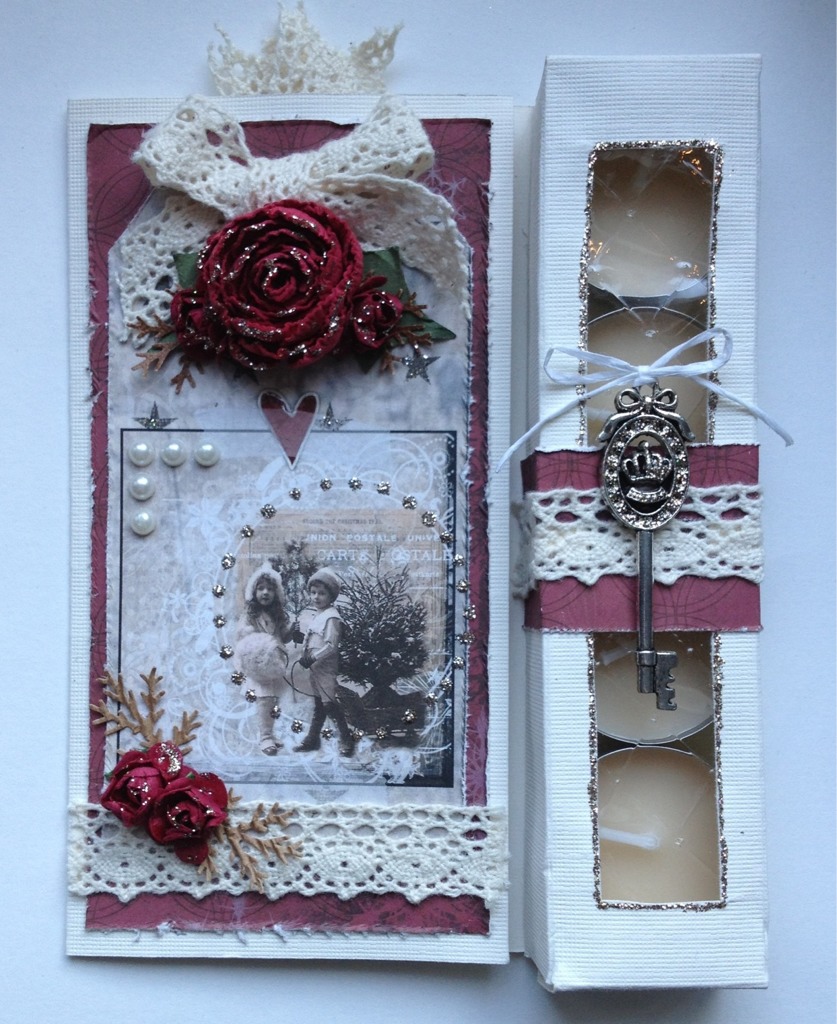 I've made my first candle card and it was fun!
I've used the tag papers from Reprint.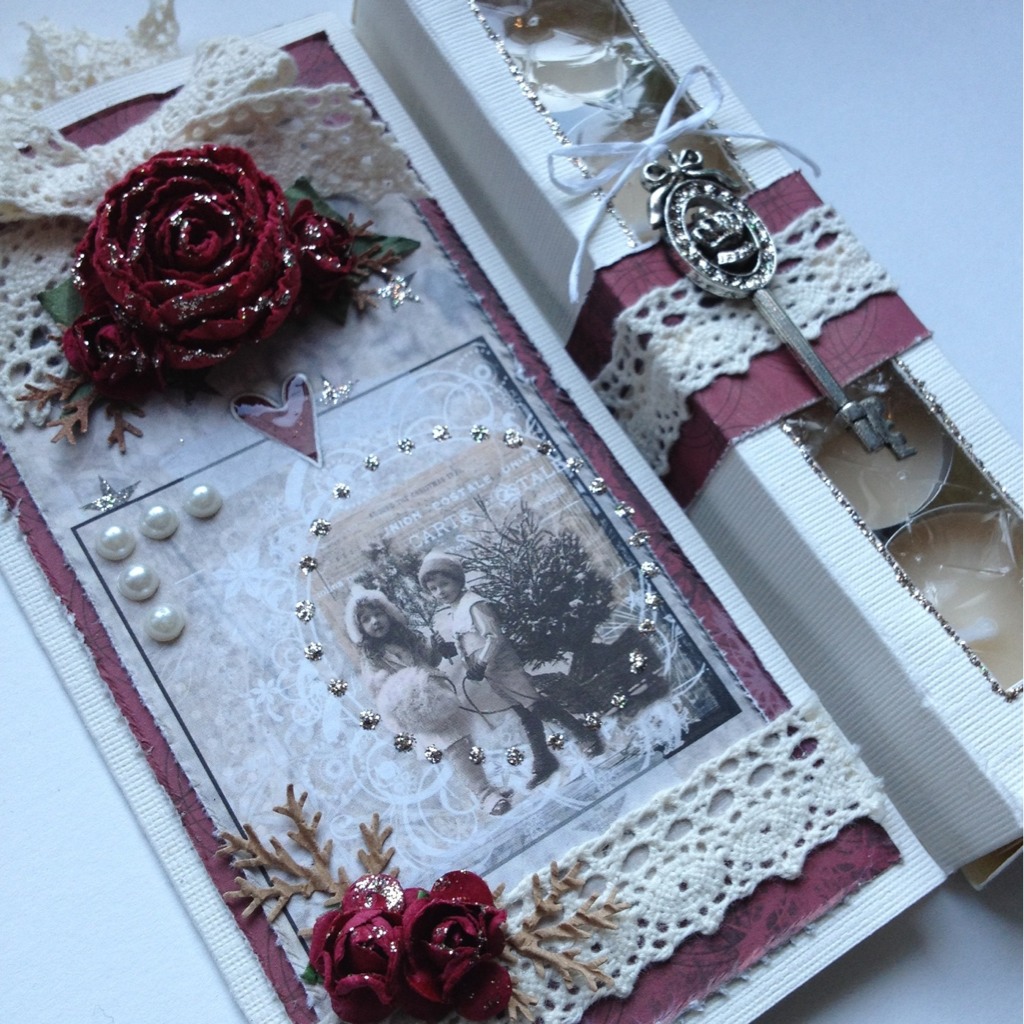 At the candle box I've put some gelatin as window.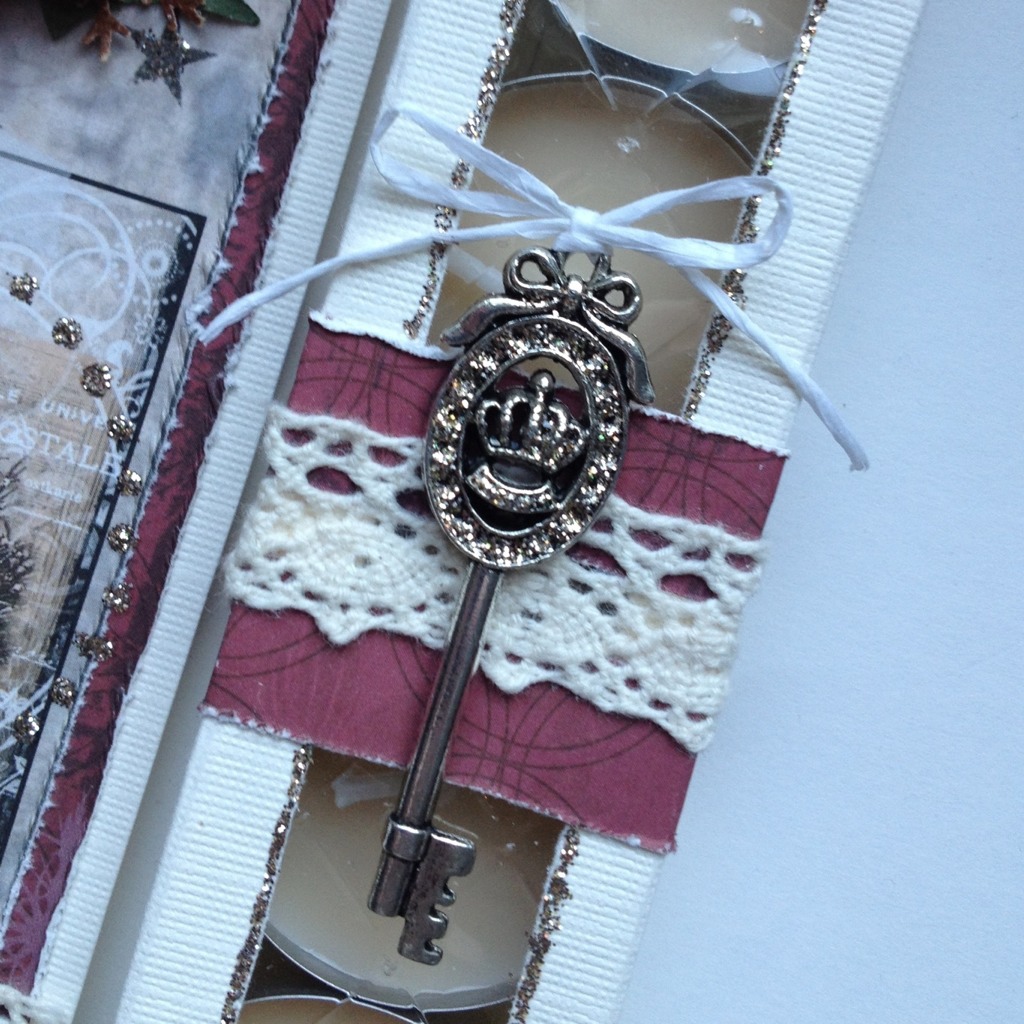 This lovely key fits great at the box as a little detail, and lace is always beautiful.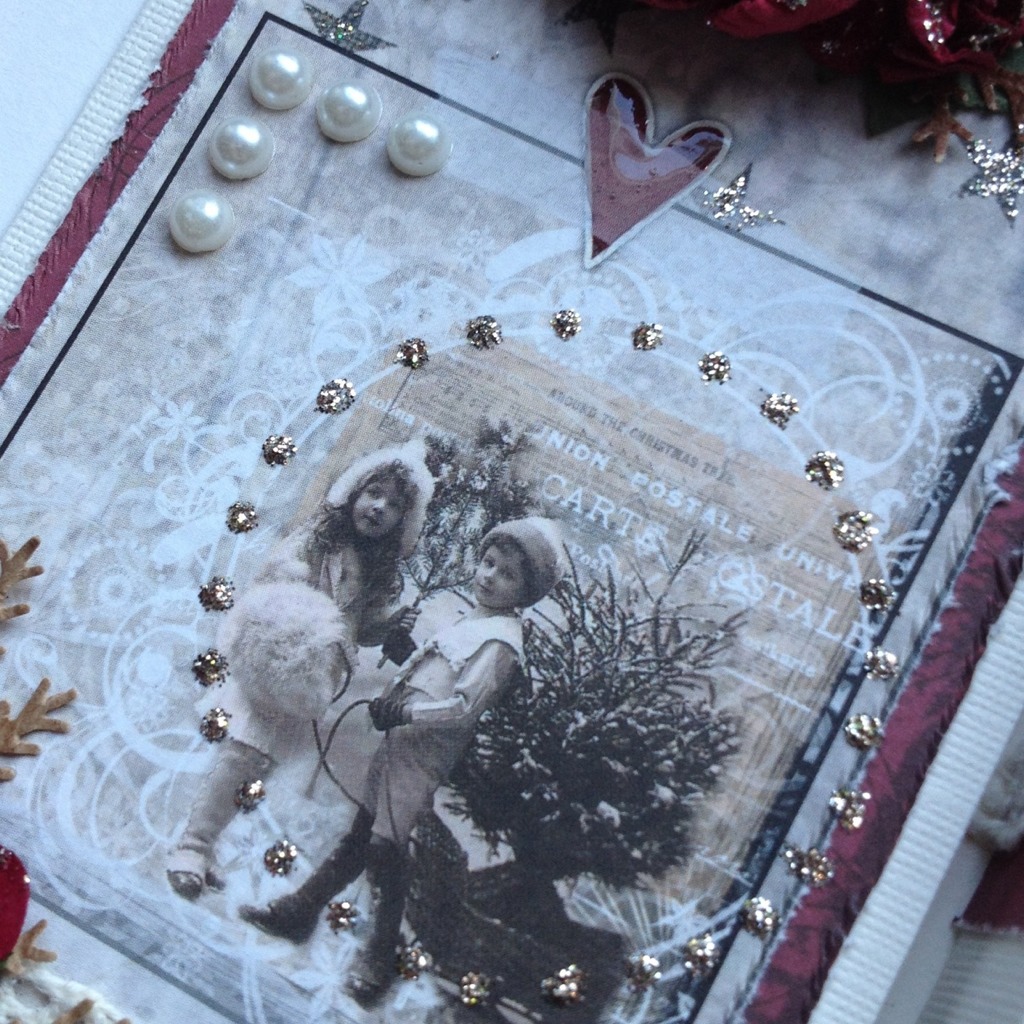 Around the children I've put dots with brown stickles. And some pearls as a corner.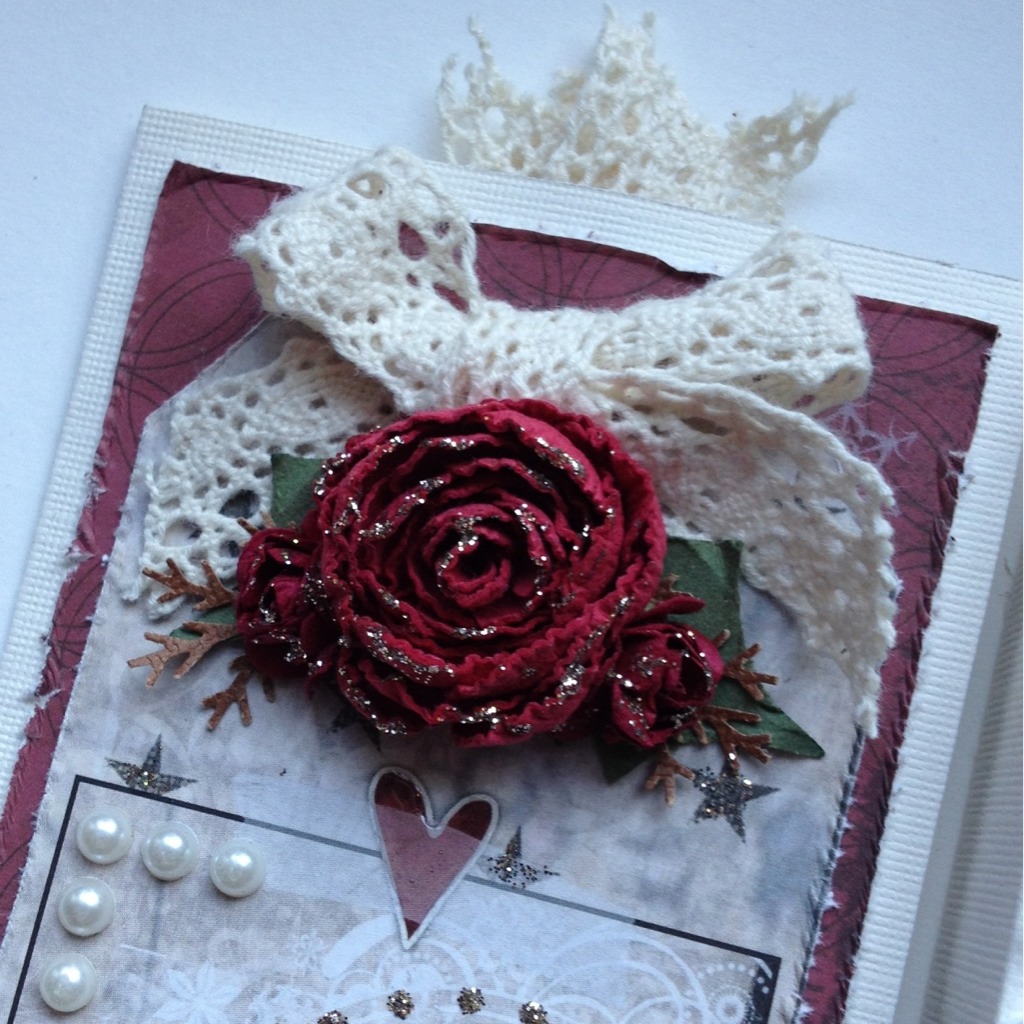 This lovely flower is a new decoration from Reprint. I've paint it a little bit with stickles. The heart under the flower is painted with clear glossy accent.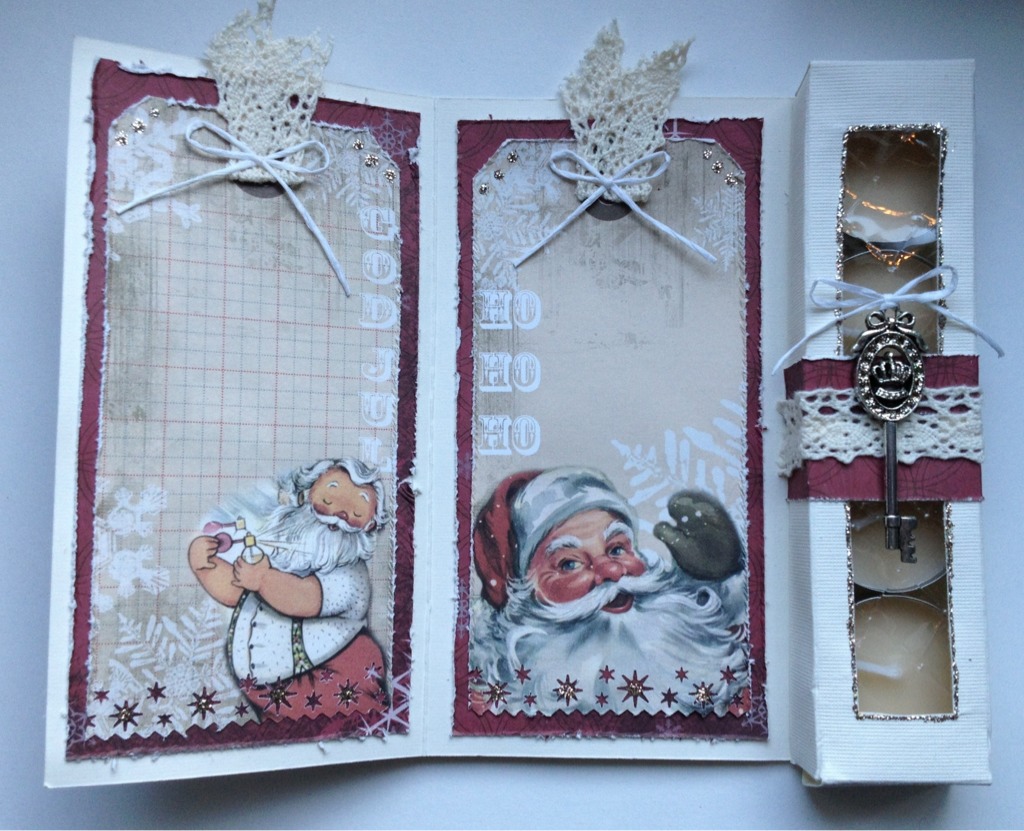 Two tags to write the massage on.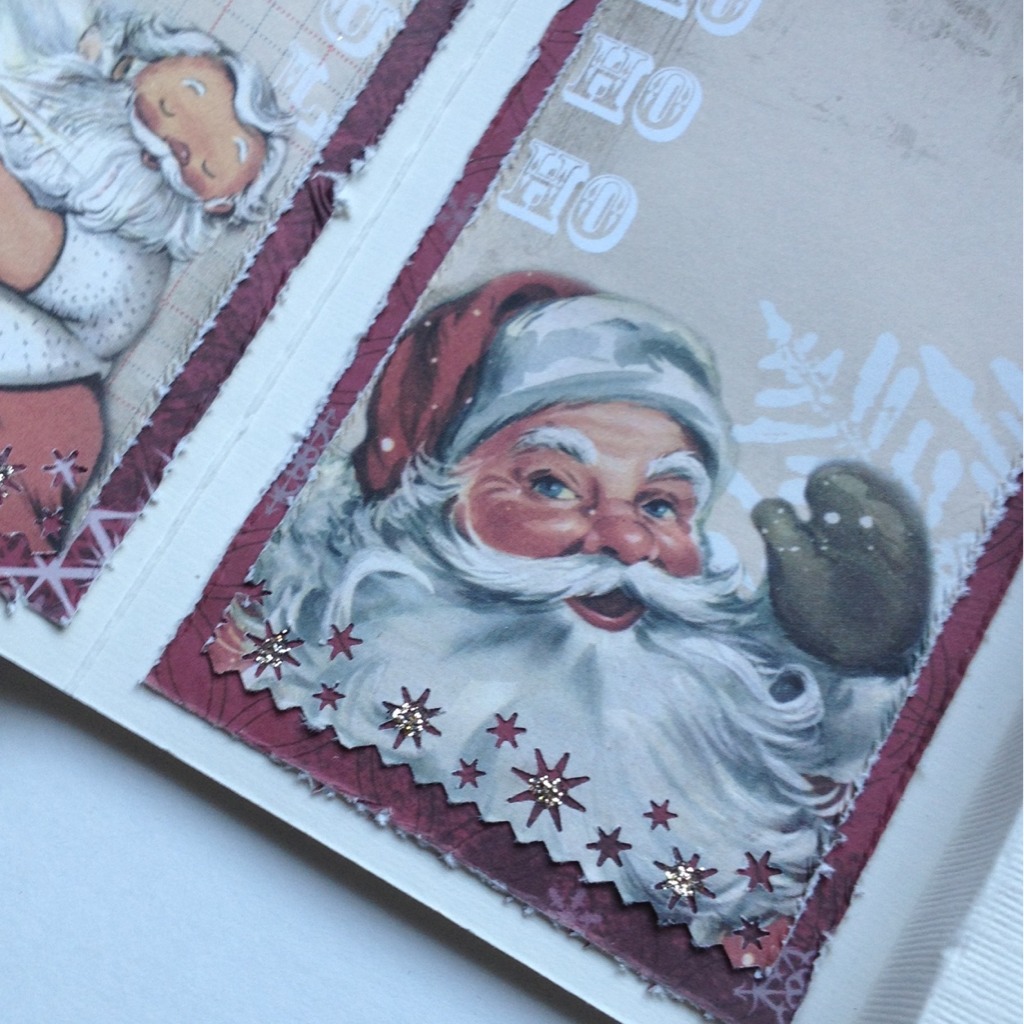 At the bottom there is punched stars with stickles in the middle of the biggest.