This is my first autumn card with the lovely papers from Reprints collection. And just look at the flowers and lace!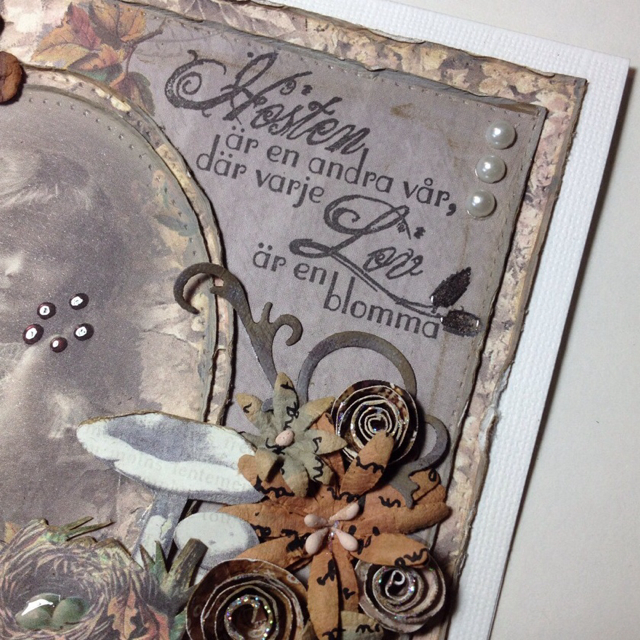 This is a new stamp, that I've made for Reprints.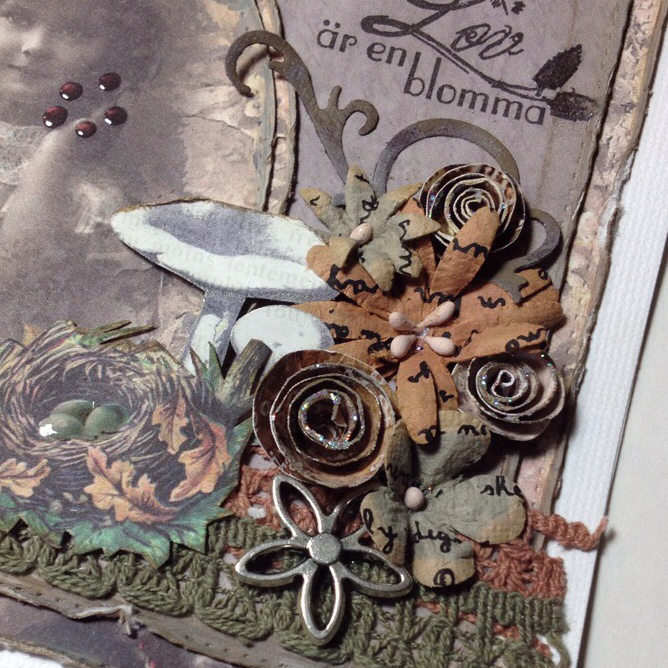 I've cut out some small pieces from the autumn papers; mushrooms and birdnest. The little swirl comes from one of Tim Holts dies.
The small flowers I've made by myself. It's perfect to mix a few like this with other bigger flowers. And you can get them in what color you need. I cut out a circle of 3-4 cm and then cut a swirl. See the steps at the picture.
Hugs Milo <3 data-blogger-escaped-br="">